Winner of National Quality Standard Award
National Quality Standard, Grades Facilities' Operational Standards
Winner of National Quality Standard Award
National Quality Standard, Grades Facilities' Operational Standards
Zest Health & Fitness Club is an award-winning leisure centre. Our leisure centre retains an enviable position as winner of a National Quality Standard Award (formerly White Flag Award) for 17 years. Not alone have we won this award we also obtain the highest level of 'Outstanding Award' for 2022.
Our leisure centre was also delighted to be named 'Best Hotel Leisure Facility in 2019, 2016 & 2015, an accolade we are extremely proud of. 
The National Quality Standard (previously known as the White Flag Award) is a Leisure Centre & Hotel Leisure award encompassing
- Safety
- Hygiene
- Customer Engagement
- Human Resources
The National Quality Standard, is the most sought after accolade in the leisure and fitness industry and is awarded to facilities that meet the operational standards for leisure and fitness facilities as set out in the scheme. The standard is designed to encourage continuous improvement within the sector and recognises facilities for their remarkable standards.
The NQSA is the only industry specific award for the leisure, health and fitness sector in Ireland.
Pictured at the award ceremony were Gayle Anderson, Leisure Club Manager and Joe Cosgrove Ireland Active Chairperson and Darryl McKiernan, Zest Health & Fitness Club Supervisor (2019).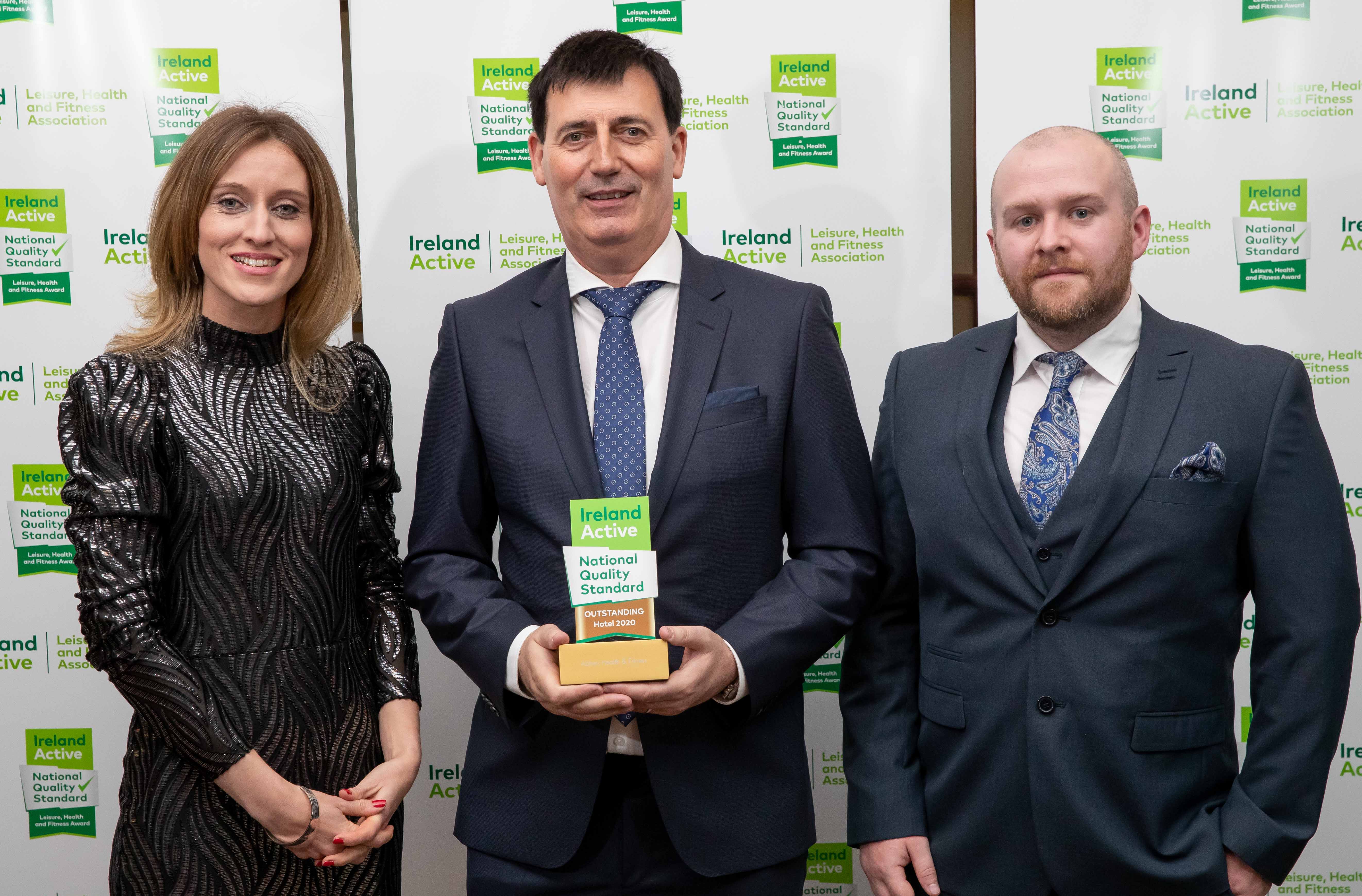 Pictured at the most recent award ceremony were Gayle Anderson, Leisure Club Manager and Barry Walsh, Ireland Active President (2018)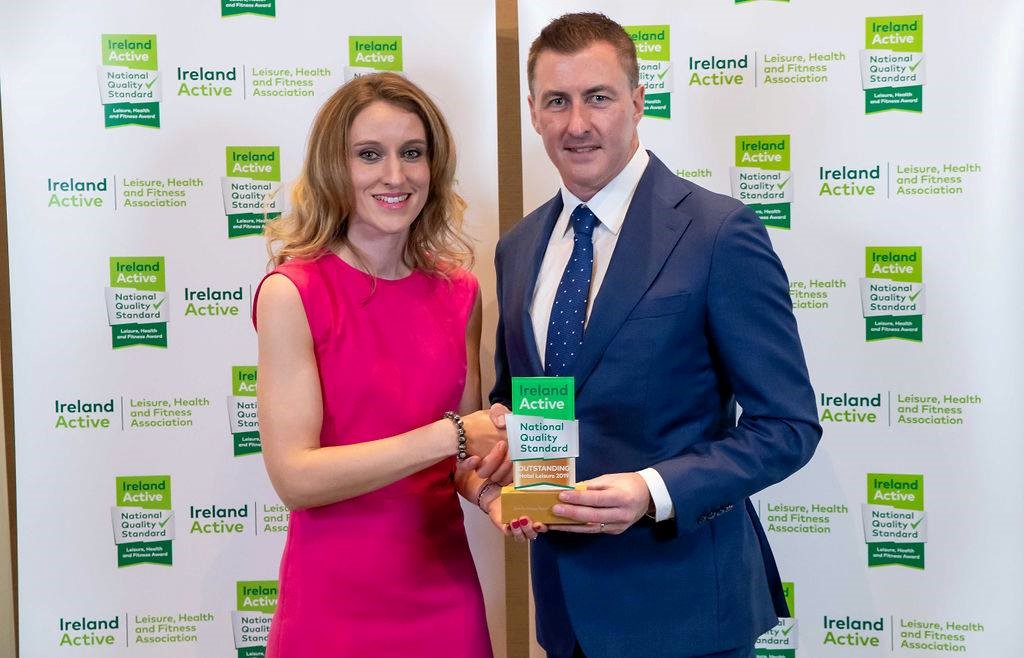 Pictured receiving the award from Ireland Active President Barry Walsh are Gayle Anderson, Zest Health & Fitness Club Manager and Darryl McKiernan, Zest Health & Fitness Club Supervisor. (2017)